The truth is that painting the exterior of your house can make it look better, protect it from the elements, and even increase property value, but that doesn't mean that it's not hard work! Instead of relaxing during your limited free time, you'll instead find yourself up a tall ladder with a roller in hand. Instead, we're ready to do all of the work for you so you can just enjoy the final results without the stress. We'll start by thoroughly inspecting the exterior of your home during an initial consultation, and then we'll draft a written proposal with comprehensive cost information. This all comes at no cost to you whether you end up choosing us or not! We think that you'll find that our services have the ideal combination of excellent quality and reasonable pricing. With us, we'll make sure that your home stands out in the best way possible, all without you having to lift a finger!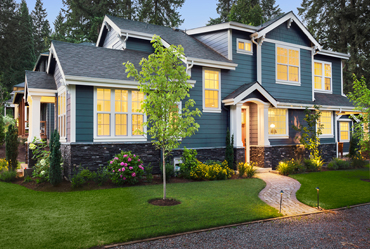 Power Washing
When you have hard-to-clean areas around your home or business, you need the reliable company, affordable power washing services from Castro Painting, Inc. to eliminate mud, mold, grease, or other types of difficult dirt on your surfaces. Our powerful, modern equipment and special cleaning solutions are no match for even the toughest stains, like graffiti or rust.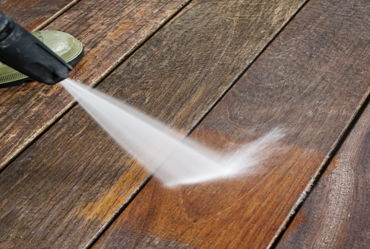 We also offer other cleaning services for:
Gutter Cleaning
Overflowing gutters are the number one cause of basement water problems and cracked foundations. Failing to maintain your gutters can become a costly repair to your home. Never worry about whether your gutters are dirty again! With our priority scheduled gutter cleanings you can enjoy our year-round customer care discounts for any of our services.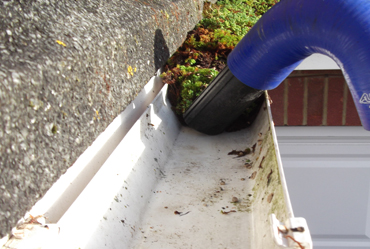 We spend a lot of time in our homes, whether we're working hard in the office, settling down for a meal in the kitchen, or just relaxing in the living room. While you might not think about it, the look and feel of these spaces can have a significant and tangible impact on your mood and wellbeing. Do you have a room that could benefit from brightening up the walls? Are there ceilings or mantels that could use some help? Whatever your interior painting goals might be, Castro Painting, Inc. has the skills and expertise to help you meet them without the stress of doing it yourself.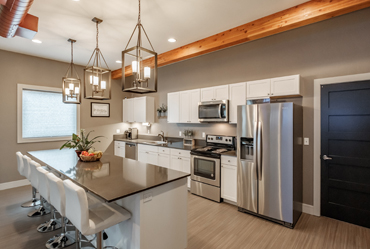 We're specialized in assisting homeowners with the repairs to the exterior of their home. We are committed to doing the job right the first time. That is why we are recommended by more professionals than any other repair contractor. Our goal is your complete satisfaction. We can offer you a wide range of options for your next home renovation project. When it comes to textures, we are capable of matching your existing ones and others that you may desire. Feel free to share your visions with us. We are always ready to listen to your ideas and turn them into reality! Whether you need a professional repair service or advice, contact Castro Painting, Inc. today!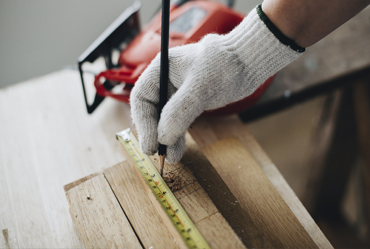 Surface prep is critical to a long-lasting, quality paint job. Don't fall for a company who won't do the prep. It may look good for 6 months, but will quickly deteriorate and need to be redone properly later, leading to more expense and headaches. We scrape loose and peeling paint. Then we lightly sand to score the surface so the new paint bonds better. Sometimes cosmetic sanding is done, but it is often more cost effective to replace a badly peeling board than to spend lots of time sanding. We generally do not sand composite siding as this typically makes the delamination worse. Loose boards are secured with new nails and screws where necessary.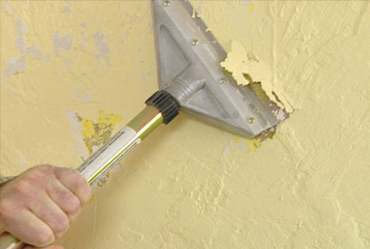 Exterior primers serve two purposes. The first is to aid paint-to-surface bonding, and the second is to block stains from rising to the surface of the new paint. Special primers, normally oil based, are applied to bare wood, rust, bare galvanized metal and water stains. Paint in decent condition does not normally need to be primed as new water-based paint bonds well to old water-based paint. Watch out for companies who want to sell you a complete primer coat; although sometimes recommended, be sure that is really what you need before you agree. Sealant, often referred to as caulking, is applied to seams and joints where wood meets wood or brick. We reseal existing caulked joints. Some joints, such as the freeze board below the eaves, are generally not caulked. We use top quality sealants, not cheap latex caulks.
We perform the highest level of quality plastering services at fair prices. Our experience and skills mean we can take on any residential or commercial plastering project. Whatever plan you have in mind, we will meet, and even exceed your expectations. If you want to obtain superior plastering solutions at a cost-effective price, you need to call us now! Here at Castro Painting, Inc., our main priority is to meet your demands because your satisfaction is what matters the most to us. Therefore, we are committed to lead all your projects towards success with precision and punctuality.